Welcome to Blockwerks
In an effort to use modern web standards, this site is being redesigned using CSS Stylesheets. Please visit often to see how it evolves as new things are learned. If you would like to know more about CSS, visit The Daily Report and A List Apart.
Blockwerks.com specializes in web sites for small companies, businesses, and museums. Interfaces that are flexible, fast-loading, and user-friendly can help a business grow! Custom sites are designed to suit the needs and services of the business at a cost lower than most design firms. Other services available are custom logos, graphics, and image editing. After reviewing the Design Process and Pricing Structure, contact us to discuss the needs of your company and a price quote for designing your custom web site.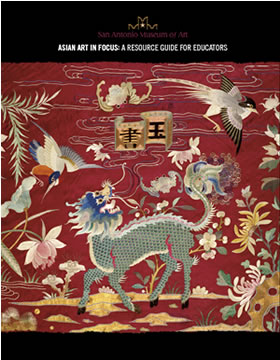 Two special educational projects were created and designed for the San Antonio Museum of Art entitled "Faces of Civilization" and "Focus on Asia" which contains background information and curriculum to support the recently completed Lenora and Walter F. Brown Asian Art Wing.
Blockwerks.com also offers science and math tutoring, along with TAKS Preparation in Science & Math, to high school and middle school students in the San Antonio, TX area. The tutor is recently retired from a local school district after over 30 years of service to students across the state of Texas. Clients also have access to online resources and study aides, along with a Homework Forum. More information, along with a Contact Form, can be found in the Tutoring section of this web site.